How To Learn from Setbacks
Nov 14, 2022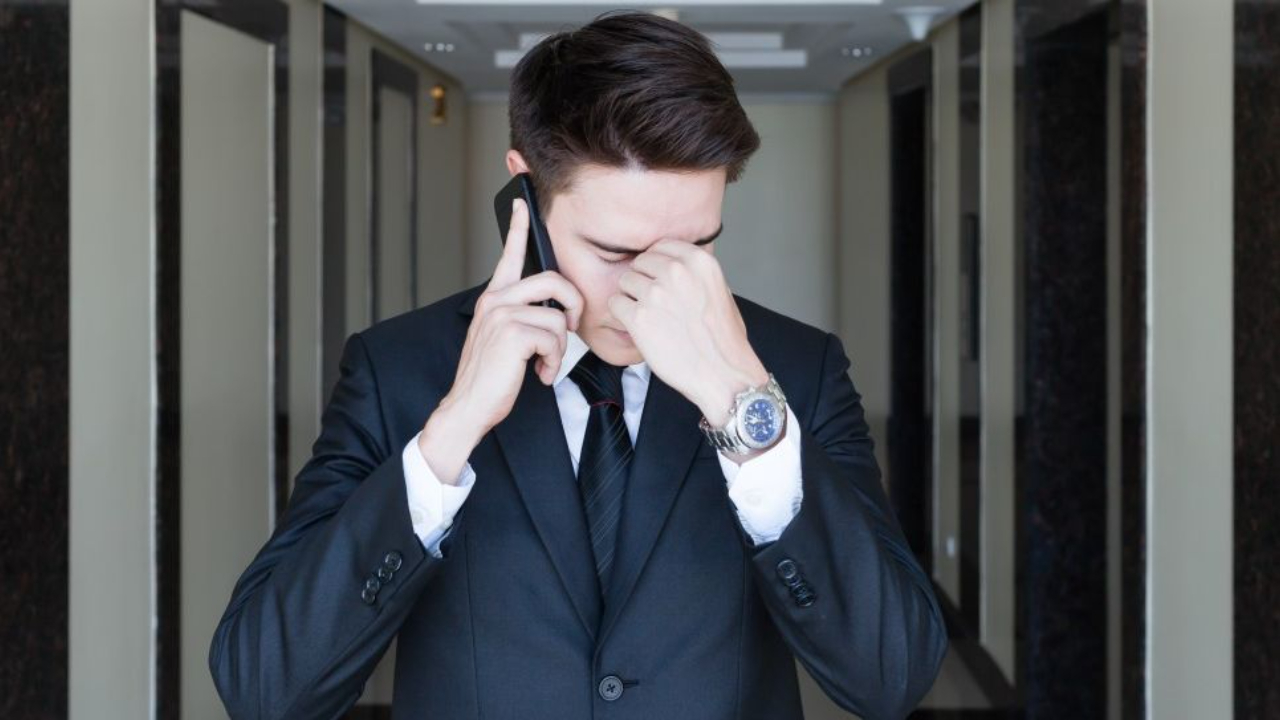 Setbacks are part of life no matter your general level of happiness and regardless of your corporate role. A setback can lead to something bigger and better. Your mind is the only door you need to expand to experience a double blessing.
Blind spots affect your success
Most leaders have no clue how to deal with setbacks. Either their own setback or that of their team members.
Such blind spots can lead to huge consequences since you are not in control of your thoughts and mind. Clients of mine have experienced a radical drop in their own performance going from great to poor, inability to successfully lead their teams because of lack of presence, authenticity, and respect, having to deal with sudden increased sick leave in the team, and ultimately job loss.
For these reasons, it's essential to grow your conscious awareness if you want to deal with setbacks in a professional manner.
New potentials
Here're 3 hacks I used during a recent unexpected turning in my custody battle to lift myself up to a new and better version of myself, as a mum, as a daughter, as a sister, and as a business leader. I hope you can find some inspiration as you are reflecting on the hacks.
1: Who controls me?
That question I asked myself more than 50 times following an investigation reading. I own my life. I own my life experiences. No one else. Since I didn't want to be indulged in a negative thought spin, I made a very firm commitment. To myself and to those who support me during my custody battle. I will not let my creative thoughts and positive energy be sucked into someone's wrong belief patterns.
2: Driver's manual for life.
You choose the direction. You can complain and entertain the victim's feelings and relive past traumatic experiences. Or you have the choice to be the creator of your life.
3: Life is hard or?
The famous philosopher Søren Kierkegaard once said: "Life can only be understood backwards, but it must be lived forwards." True right? Sometimes, life is like an active chess board and it may not be to your liking. The good news is: you can at any time be in the driver's seat. All it comes down to is one thought alone and that is "who controls you?". An outer experience, someone, or you. You decide. No one else.
Why care?
You have to care!!! Full Stop. The hacks, I've just shared above, got me out of a dark place within hours and I encourage you to try one hack if you face an unexpected situation that could ultimately affect your success as a successful business leader, a parent, and a life companion.
I hope you will agree with me that being in control of your own life is a really smart choice. I know – it's not always easy to control your thoughts and feel you control your destiny. But hey that comes with practice. I've been on this journey for several years. I am now a successful entrepreneur, I enjoy my life and I run a side hustle - the high-conflict custody battle.
As you develop your conscious awareness, the more control over your life you will get, and the more life will unfold according to what you desire. It's no woo woo. It is that simple, really.
Can this be you?
If you want to take advantage of your situation and focus on the strategy to set yourself up for success in 2023, click below to learn more.
https://www.calbergcoaching.com/mastermind-club
I hope you're ready for even bigger successes, and a more purposeful career trajectory in 2023. It's more than possible as a member of the Leadership Voice Mastermind Club.
Camilla
Let's connect
Please use the form below to connect with us.
Welcome to the Calberg Coaching Community. We guarantee, you will love us. Sign up for email and text messages to enjoy exclusive updates and offers.
We hate SPAM. We will never sell your information, for any reason.